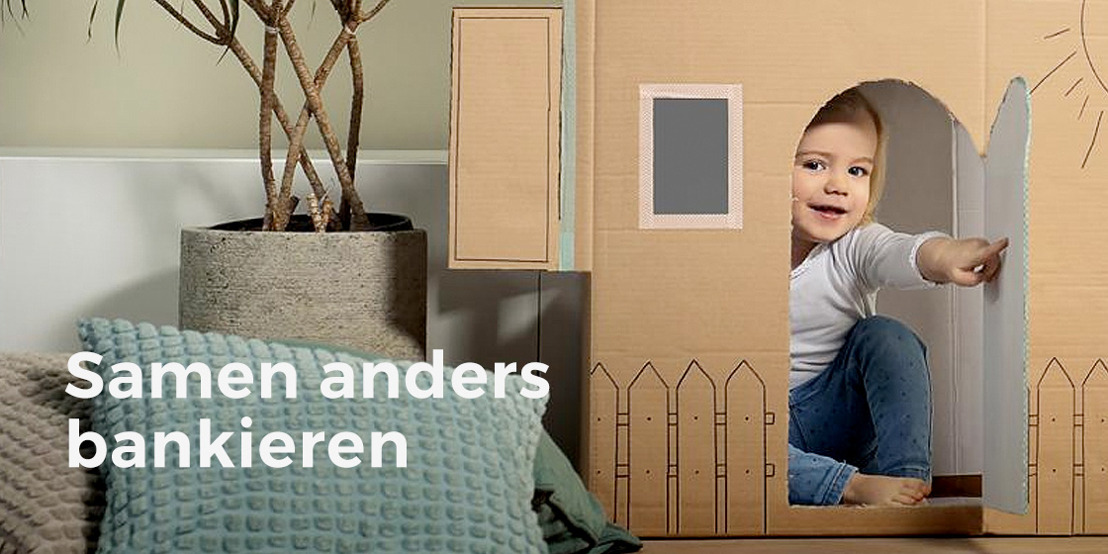 Crelan and Prophets are shaping the bank's new online tools together
Thursday, June 28, 2018 — The wind of change is blowing through Crelan, so it was high time for a fresh, new website. Crelan's new website is optimally accessible from any device and allows you, the visitor, to simulate and take out loans online yourself from the comfort of your own home. Crelan and Prophets have joined forces to create the new website, the campaigns and the permanent content marketing.
Omnichannel
The new website is an important step in the development of an omnichannel strategy.
Crelan CIO Heidi Cortois: "As a cooperative bank, we aim to offer a service that allows customers to decide for themselves which channel they want to use with Crelan at all times. We are investing heavily in the development of modern online tools, such as myCrelan, the mobile app and the new website. At the same time, we also continue to invest in a strong local branch network of independent agents who provide personal advice to our customers. All these channels have to merge with each other seamlessly in the future to offer a complete service to our customers."
It was clear to Crelan from the start that the customers' wishes and needs should be central to the development of the new website.
User tests as the basis
In January 2017, Crelan and Prophets started working on preparatory workshops and extensive user tests together. Joe Smith, UX Architect at Prophets: "In a first phase, we wondered what our visitors are looking for, which products they want at what time, what their journey is ... We based our UX strategy on in-depth analyses of the previous Crelan website and other banking websites and data from our tests, rather than on a gut feeling."
Inform and convert
User testing has shown that nowadays customers first calculate their loans online and they even want to go as far as taking out their loans online. In addition to a fresh look and feel, that is the great innovation of the Crelan website: you can now simulate and take out your instalment loan for a car, renovations or eco-financing online. And if you are not a Crelan customer yet, you can immediately become one online.
Crelan content
The new website offers information tailored to Crelan's different target groups: private individuals, professionals and farmers. It also has separate sections for jobs, branches, corporate and co-operatives and a convenient branch finder to ensure that prospects can immediately find a Crelan agent near them.
Besides the online tools and product information, Crelan also wants to offer its visitors even better and more relevant content about the key moments in their lives. How to become a homeowner in 7 steps, what checklist you need to go house hunting, what to pay attention to when buying a second-hand car ... The website will have a permanent role to play in the promotional and content marketing of the bank, which also cooperates with Prophets in this respect.
To promote the new website and online tools to a general audience, Prophets has launched a major campaign on social media with SEA, radio adverts, POS materials and so on. This campaign will evolve into a more permanent, content-driven approach that uses social media and SEA.
Earlier this year, Crelan also launched the new online banking tool myCrelan together with Prophets.