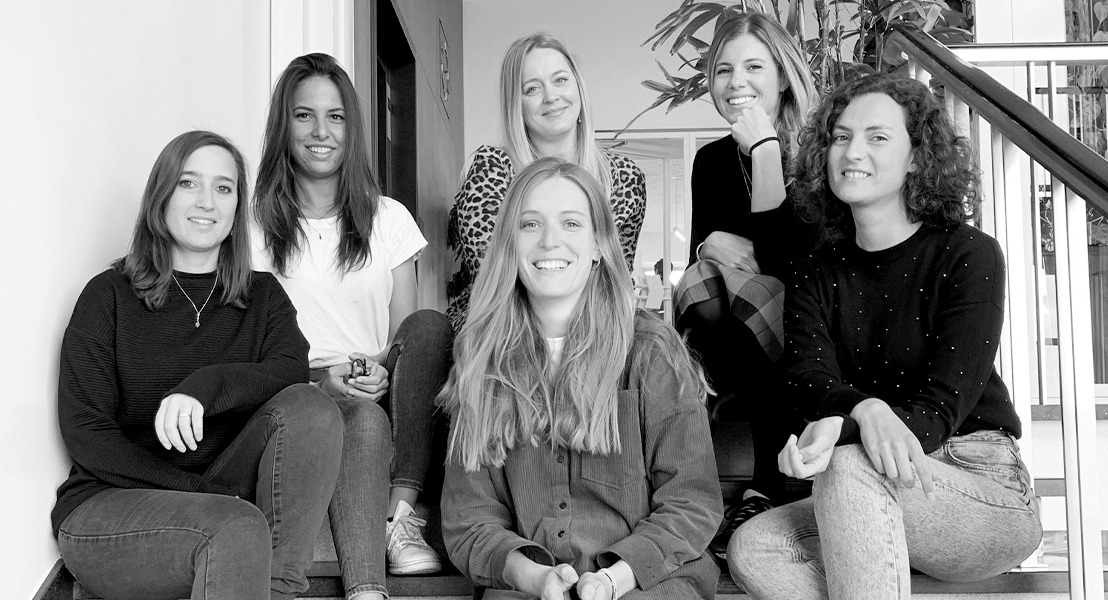 Female invasion (and a few men) at Prophets
Prophets shatters the glass ceiling by recruiting no fewer than six female team members. In all honesty, two male colleagues were hired as well, but not before they were grilled extensively on their views on equal rights.
Ophélie Van Hagendoren (ex-Air) is joining the Brussels branch as a new Account Director with right-hand woman Joanna Calligaro (ex-Headoffice) as Account Manager. Since she describes herself as rather clumsy account executive Lisa Elbaj (also ex-Air) will be her left-hand woman.
Need a strong content strategy? Feel free to share your most outlandish ideas with Charlotte Van Der Perre, who traded in her job as a Project Manager Communication at The Oval Office for a new challenge as Content Manager at Prophets Antwerp. Her new office is rectangular so that may take some getting used to.
It's a good thing Gill Otte (ex-brandle) is an excellent fixer. As a seasoned Account Manager, you kind of need to be. She's the self-declared 'superglue between customer and agency' and – what's even better – always drinks from a half-full glass.
Another new face at the table in Antwerp: copywriter Chani Fajka, who's staying closer to home after a fling with Schrijf.be. As far as we know rectangular offices don't bother her, but she admits she doesn't always colour between the lines. Of course, that's because she writes much better than she draws.
Drawing is Art Director Ivan Moons' cup of tea (seriously: he's got too much experience to list here so check his LinkedIn profile). Ivan will operate out of Brussels and our team in the capital is also looking forward to welcoming Social & Digital Creative extraordinaire Adnan Chehima (ex-BBDO).