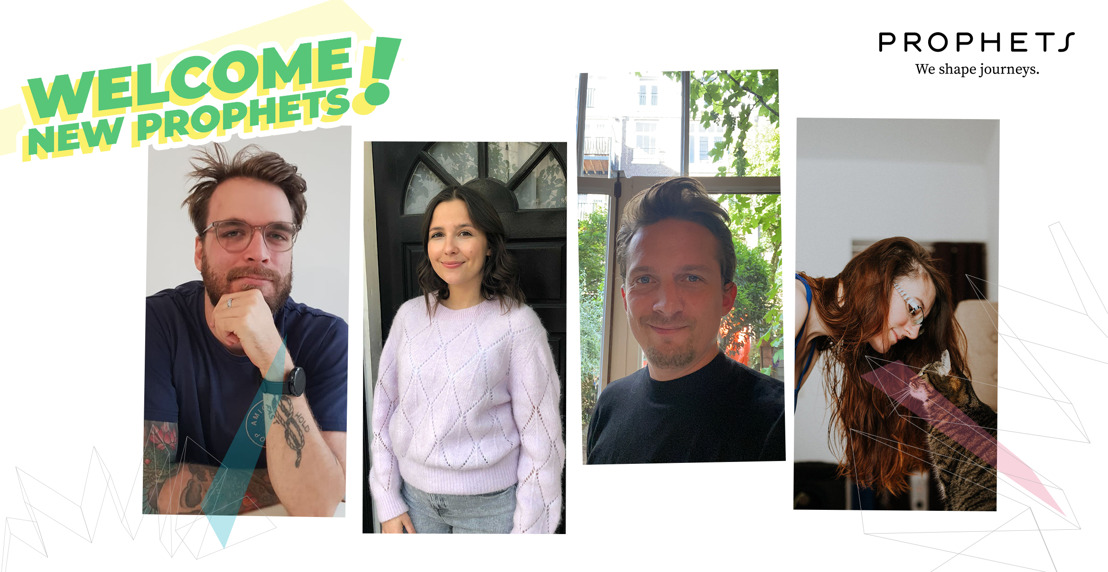 Fresh blood, dynamite talent: these are the new Prophets
If you think nothing noteworthy is happening in summer, think again. No gooseberries for Prophets, this season: we're proud to announce the arrival of four new neighbourly colleagues.
Dennis Snijders - Strategy Director
​Four years at our neighbours Wunderman Thompson (as Strategic Business lead and Strategy Director) have Dennis bring us tonnes of brand, digital and customer experience. It is also said that Dennis lights up the neighbourhood with his personality. This we dig: he's a heck of a guy.
Joren Lauryssen – Full Stack Developer
​Earning his spurs at several startups, Joren recently started as a developer at Prophets. You'll find him at our offices in Antwerp. Much to the relief of his neighbours, reportedly: Joren is an avid drummer. After him working from home all these months, they can finally relax and enjoy a quiet summer.
Anne Jouan – Front-end Developer
​A native of our French neighbours, Anne has been living in Belgium for the last 11 years. After years of freelancing this kick-ass front-end developer has finally found a home at our Campus in Brussel. Should your neighbours throw a wedding party or should one of you decide to tie the knot: Anne's also a kick-ass wedding photographer.
Mathilda Marchand – Account Executive
​Fresh from the boat, uumh, out of school, darling Mathilda has landed her dream job at Prophets. Faut le faire. A passionate cat person, she's currently lobbying for an office feline. Top idea: colleagues who don't deliver their briefings on time, will have to clean the litter box.