Houston, we have a party!
Nuclear Forum celebrates 50th anniversary of moon landing with Prophets
Exactly 50 years ago, on 20 July 1969, man first set foot on the moon. Astronaut Neil Armstrong lived to tell the tale thanks to a stunning feat of scientific ingenuity to which nuclear technology made an indispensable contribution.
After all, there's no aerospace without nuclear technology and the Nuclear Forum thought it only fitting to highlight this fact on the 50th anniversary of this historic occasion. To raise public awareness on the key role of nuclear energy, the Forum called on Prophets to launch a top-topical campaign.
The campaign slogan 'Houston, we have a party' takes a bit of a lighter tone than most of the Forum's communications. The campaign currently runs on Facebook (video) and in the daily Metro (print ads).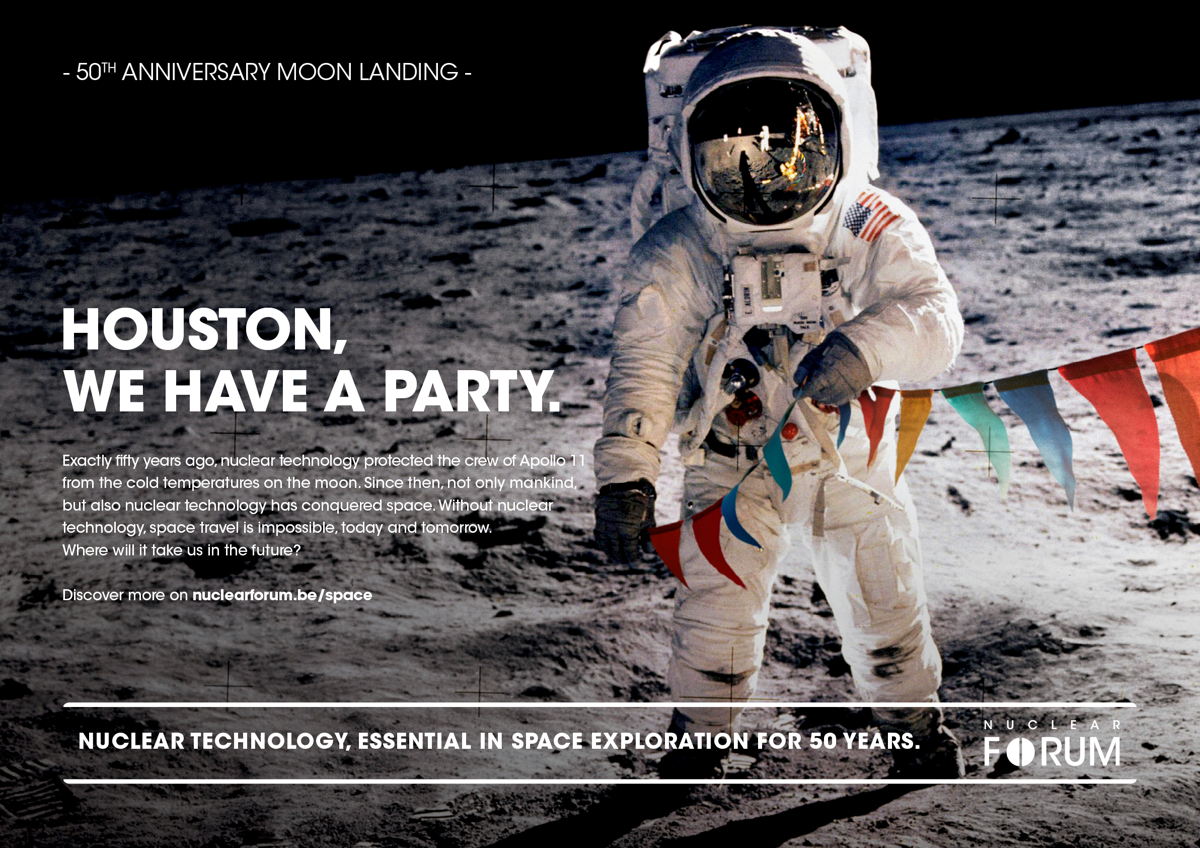 ---
Credits
Client: Nucleair Forum
​Contacts: Matthias Meersschaert
​
​Agency: Prophets
​Creative Director: Sam De Win
​Creation: Wouter Huyghe, Ivan Moons
​Strategy: Daan Richard
​Account team: Veronique Lemmens, Véronique Beutels, Florent De Deken
​Design: Paul Joly
​DTP: Hervé Pinte
​Motion design: Fé Riské, Dorien Bradt