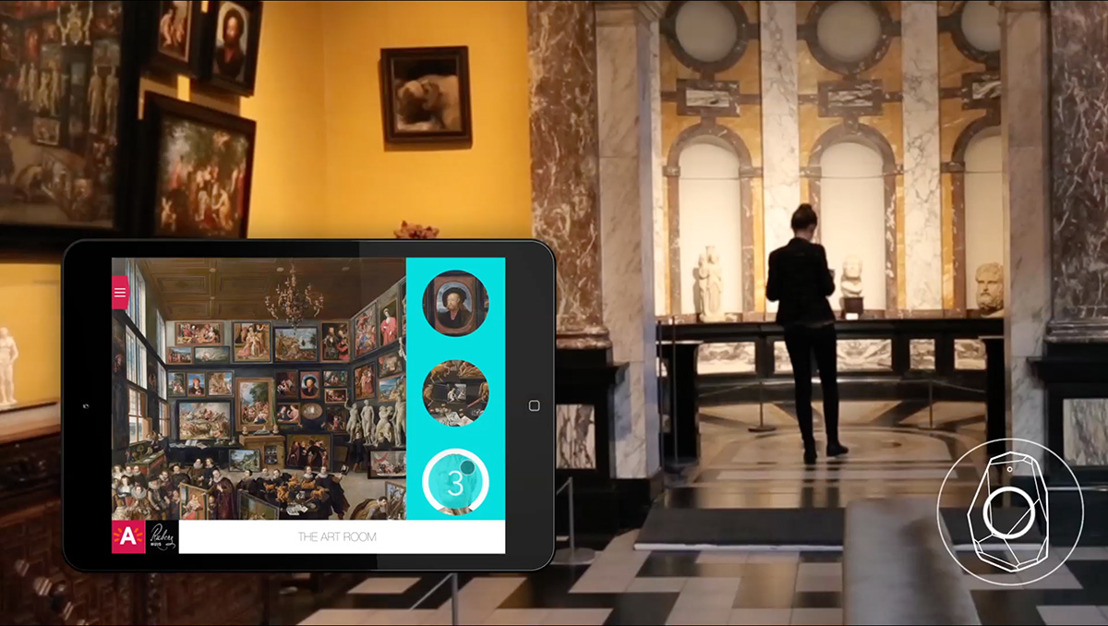 iBeacon brings museum to life
Tuesday, January 28, 2014 — Digital communication agency Prophets recently created an iBeacon prototype in the Antwerp museum The Rubens House. With iBeacon, Prophets is studying how visitors can enter into dialogue with the works of the old master Peter Paul Rubens. In this way, cutting-edge technology is breathing new life into classical works of art.
The iBeacon technology makes it possible to position visitors within the museum. The beacons are wireless and are installed without any structural interventions whatsoever in the historical building. Visitors download the app at the ticket counter of the museum or borrow a smart device. When a visitor enters the inner courtyard, the beacon sends a notification to the app, and you are invited to delve into the history of the porchway in augmented reality.
iBeacons were installed in a test set-up in the various rooms of the museum. Visitors used the app like an indoor GPS as they followed a thematic and personalised guided tour. In each room they were triggered to interact with the works of art. For example, on the basis of painted portraits you compose the family tree of Peter Paul Rubens. You go looking for particular works of art, with iBeacon sending you a confirmation via push notification as soon as you are standing in front of the right one. On the screen you can zoom in on details of artworks, look at X-rays of paintings and solve quiz questions.
Prophets is using this first temporary set-up to study the permanent installation of the beacon technology for all mobile platforms. The creative applications with beacons are then embedded in a full-fledged mobile app. Prophets and The Rubens House wish to enhance the museum visit with a digital and interactive layer, thus offering visitors an enriched experience.