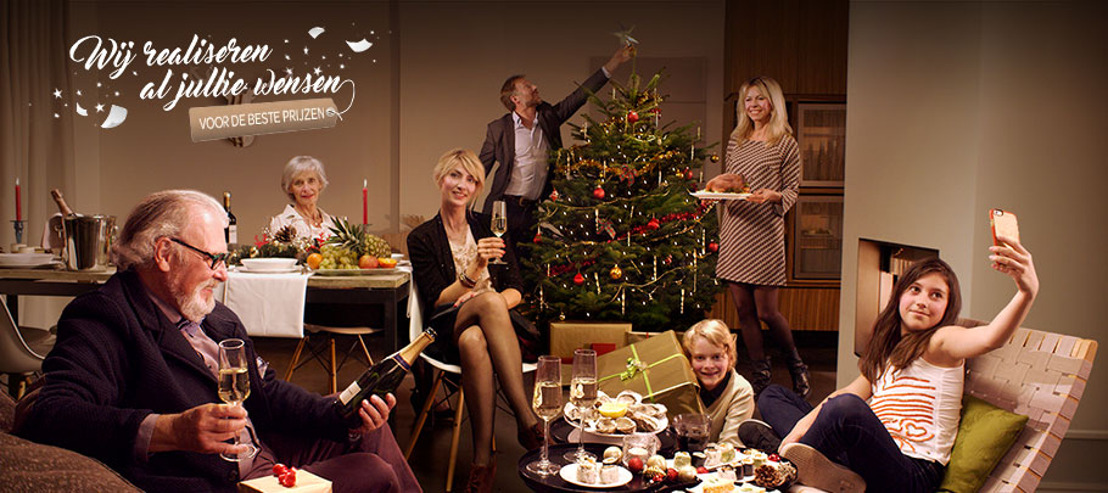 Kerststress overboord dankzij Prophets en Carrefour hypermarkten
Vrijdag 23 december 2016 — Kerstmis, stressmis. Terwijl de aanloop naar kerst best gezellig zou kunnen zijn, regeert op veel plaatsen de 'kerststress'. Want we wensen allemaal een lekker diner, originele cadeaus en een stijlvolle feesttafel. Om dat dit jaar zonder al te veel zenuwen klaar te spelen, maakte Prophets een kerstwebsite voor Carrefour hypermarkten.
Of je nu op zoek bent naar een feestrecept voor wild of een topcadeau voor je schoondochter … Voor elke wens heeft Carrefour hypermarkten op www.wensenvoorkerst.be een expert die je bijstaat met de nodige raad en daad. Zo zien klanten opnieuw het bos door de kerstbomen.
Wegwijs in het assortiment
Amaury Thomas, account director bij Prophets: "Op de site zie je een doorsnee familie. Elk familielid heeft een eigen wens voor kerst. Verschillende experts van Carrefour brengen die wensen in vervulling en tonen een selectie van producten en ingrediënten die je als bezoeker kunnen inspireren. Zo vinden klanten opnieuw hun weg in het uitgebreide assortiment van de hypermarkten, en krijgt de kerststress niet de overhand."
Kerstanimatie én -wedstrijd
Wie vóór 26 december gaat kijken naar de dynamische site met animatie, kan ook meespelen met de kerstwedstrijd.