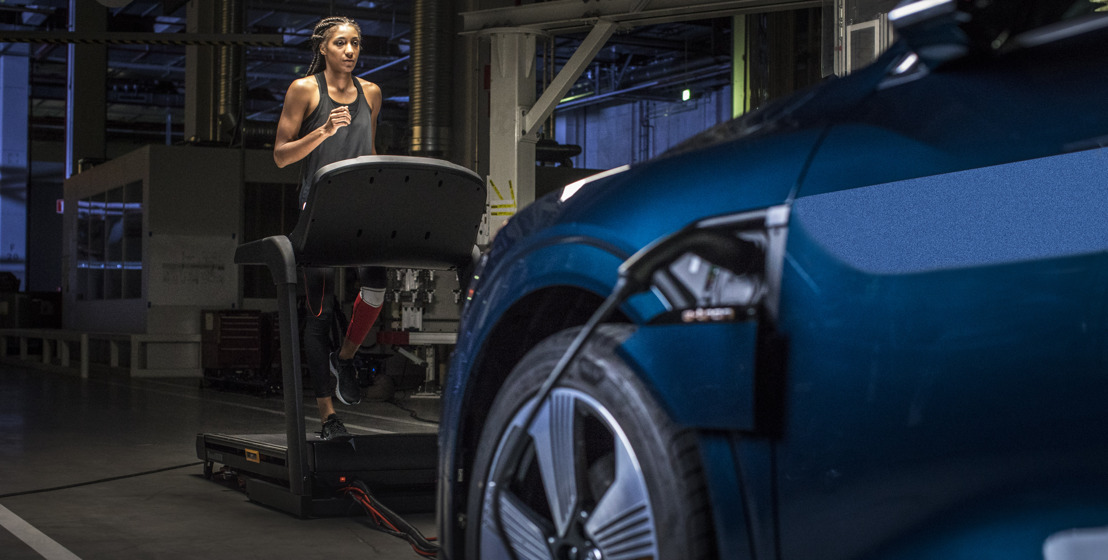 Nafi Thiam powers the Audi e-tron
Audi proudly unveiled its first electric-only model in San Francisco on 18 September. The Audi e-tron, a premium SUV with a driving range of more than 400 km in the WLTP test cycle, is built at the Audi factory in Forest near Brussels. To give extra impetus to the Belgian launch, Prophets created a commercial for Audi with local athlete Nafi Thiam.
Charged by Belgians
Audi called on Belgian know-how and its factory in Forest to create its first electric-only SUV. "The production line in Forest will make sure the Audi e-tron can drive to every corner of our planet, which is rather unique," Sam De Win, Creative Director at Prophets, says. "Audi Import Belgium wanted to announce this exclusive story to the rest of the world in an original way."
Charged by Nafi
That is how Nafi Thiam, who has been Audi ambassador for several years, came on the scene. The new Audi e-tron uses two powerful electric motors, but could Belgium's athletic wonder charge the 95 kWh lithion-ion battery? Prophets and Audi decided to find out and put Nafi Thiam on a treadmill at the Audi factory in Forest. The athlete enthusiastically completed a training run there to charge the Audi e-tron's battery.
The commercial – a showpiece of two top performances – will soon be screened in cinemas and distributed on social media.
---
Client: Audi
​Contacts: Frédéric Hurchon, Marie Carranza, Sofie Luyckx
​Agency: Prophets
​CD: Sam De Win
​Created by: Sam De Win, Wouter Huyghe, Usman Abdul
​Account team: Amaury Thomas, Melanie Chabrier
​Production: Initials LA
​Director: Jef Boes
​Photographer: Jan Locus
​Music & sound: Klankwerk