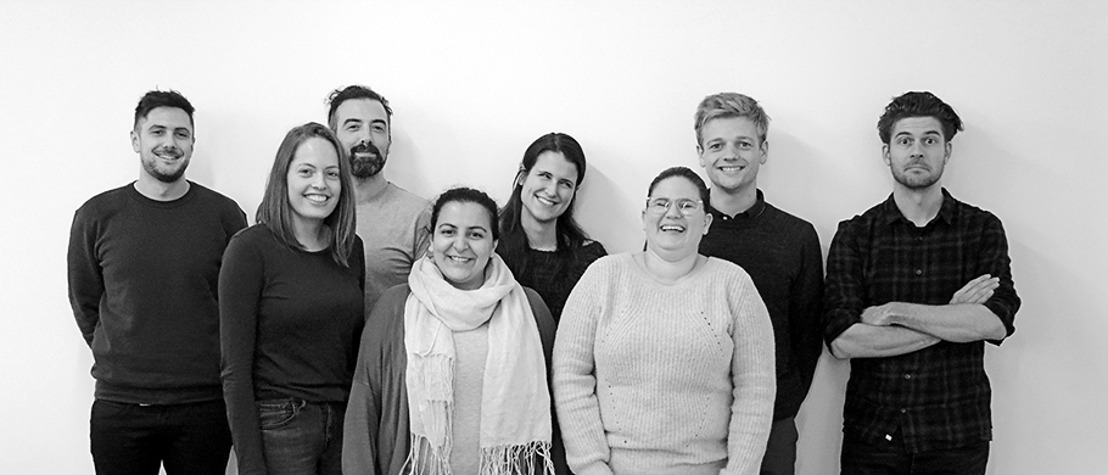 A new year brings new colleagues at Prophets
Monday, January 15, 2018 — New customers, a second office in Brussels ... It goes without saying that Prophets was in urgent need of more talented people. Eight new employees are now helping to make sure the office continues to run as a well-oiled machine.
Prophets has very recently welcomed Frederik Draulans as its long-awaited design director. Frederik previously worked as a senior designer at Happiness and Seven. His team also includes young graphic designer Tunke Lauriks.
UX architect Joe Smith will be taking UX to the next level with up and coming Seppe Renty by his side. Joe came to us straight from London and Seppe decided to stick around at Prophets after his successful internship. They are both looking to improve the workflow further by focusing primarily on usability testing.
Passionate newcomer Thomas Schöngut has joined Prophets as a content strategist. Thomas specialises in cross media management and previously worked for Texaco Benelux.
Prophets is also embracing two new account managers: Ikram Boularbah and Severine Vanoirbeek. Ikram operates in Brussels and Antwerp and won her account management spurs already with Ogilvy and Daddy Kate. Severine also has account management as her natural habitat and worked for These Days and Strategie in the past.
All these newcomers will be kept strictly in line by planner Ellen Ryckx, who worked for Boskalis in a previously life. Ellen and Ikram have also become new members of the Prophets party team.
Even after all this, Prophets still has a few more empty seats available with a city view of Antwerp or Brussels…