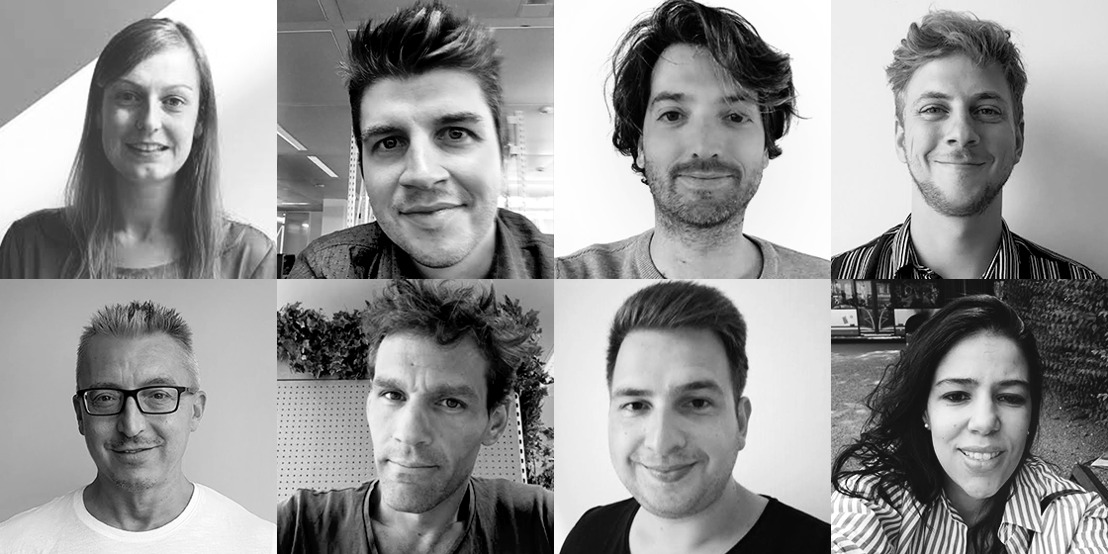 Promising incoming transfers at Prophets
Thursday, July 5, 2018 — Prophets has just announced several new additions to its line-up. This first-rate selection will enable the agency to compete for the top spot in the next few seasons. The aim is also to provide an even better service with a team that is perfectly attuned to each other. So who are the new reinforcements?
Account director Davy De Zutter (ex-Havas) will be the driving force behind the accounting team in addition to mainstay Nathalie Rots (ex-Ogilvy), who will take on the duties of account manager. This dynamic duo will be flanked by account executive Wout Bemelmans (ex-Landvogel).
Prophets has expanded its options in its offensive department thanks to creative copywriter Wouter Huyghe (ex-Ogilvy) and young talent Gert Hauben as social media & community manager.
Expectations for a more technically gifted player are just as high: Tom Bruyneel, who joined Prophets on loan several seasons ago as a backend & mobile app developer, has now been signed.
The team can also count on the valued contributions of DTP specialist Hervé Pinté (ex-Air) who has earned a spot on the starting line-up. The same goes for Radia Hamdaoui (ex-Belfius) who has showcased her webmastering skills.
A brief comment by Prophets partner Björn Roos on this new generation: "We have a talented team many of our competitors can only dream of."
(Picture top row Nathalie Rots, Davy De Zutter, Tom Bruyneel, Wout Bemelmans; bottom row: Hervé Pinte, Wouter Huyghe, Gert Hauben, Radia Hamdaoui)