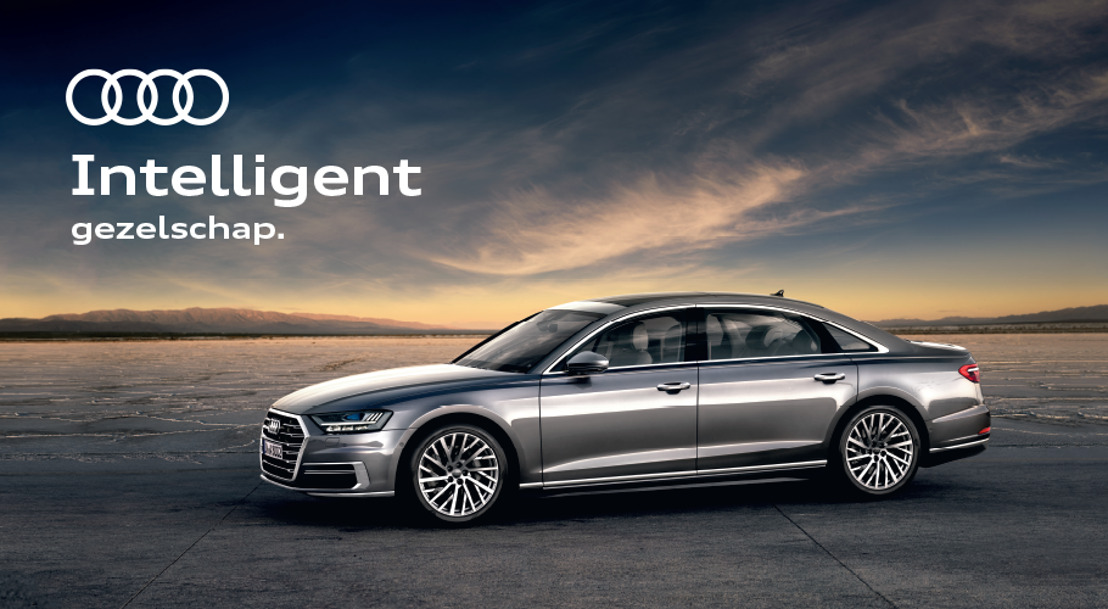 Prophets and Audi make CEOs forget about their company
Wednesday, December 20, 2017 — The new Audi A8 is launched with a bold statement by the German luxury brand: 'Forget about the car. Audi is more.' Its advanced on-board intelligence and luxurious finish make this car the perfect model for forward-looking CEOs and top managers. Lead agency Prophets cleverly capitalises on this.
Forget about your company. You are more.
If you are a CEO, then a courier may have delivered a personalised book to you from Audi telling you to forget about your company. Prophets has pursued quite a remarkable strategy here. The agency's aim is to show the top of the Belgian business community that Audi's slogan 'Vorsprung durch Technik' continues to ring true today more than ever.
Audi's direct mail invites 200 Belgian CEOs and top managers to share their views on radical technological innovations that are currently changing the car industry and society as a whole. Audi will then personally feed back all discussions to the interviewed experts and the participating CEOs.
Forget the CEO. Forget your senses. Forget the city.
The three interviews with visionary thinkers in the book suggest forgetting about the city, the five senses and ... the CEO himself or herself. The final interview with expert Devin Fidler even argues that the CEO will be replaced. Robots will put together smart expert networks that will make important decisions. This is a bold statement, considering that the book is addressed to exactly this target group.
The visionary thinkers were identified in the most prestigious institutions in their field and were interviewed in collaboration with Mediafin. The book's focus is on inspiring content about intelligent technology rather than the new Audi A8 itself. Audi's choice to do so is logical and consistent, but quite radical all the same.
"We wanted Audi's statement to transcend the actual model, regardless of how magnificent it is," Audi Marketing & Communication Manager Frédéric Hurchon says. "The Audi A8 is a big step forward. In terms of intelligent technologies, it is the pioneer of the next Audi models to be launched in 2018." Of course, CEOs who want to test the luxury car as an extension of their office are also invited to take a test drive.
Audi is more
The direct mail is part of the Audi A8 campaign that includes a television advert, print and out-of-home advertising, bannering and social media. A native campaign is also running simultaneously in collaboration with De Tijd and L'Echo.
A summary of the interviews is available on audi.ismeer.be.