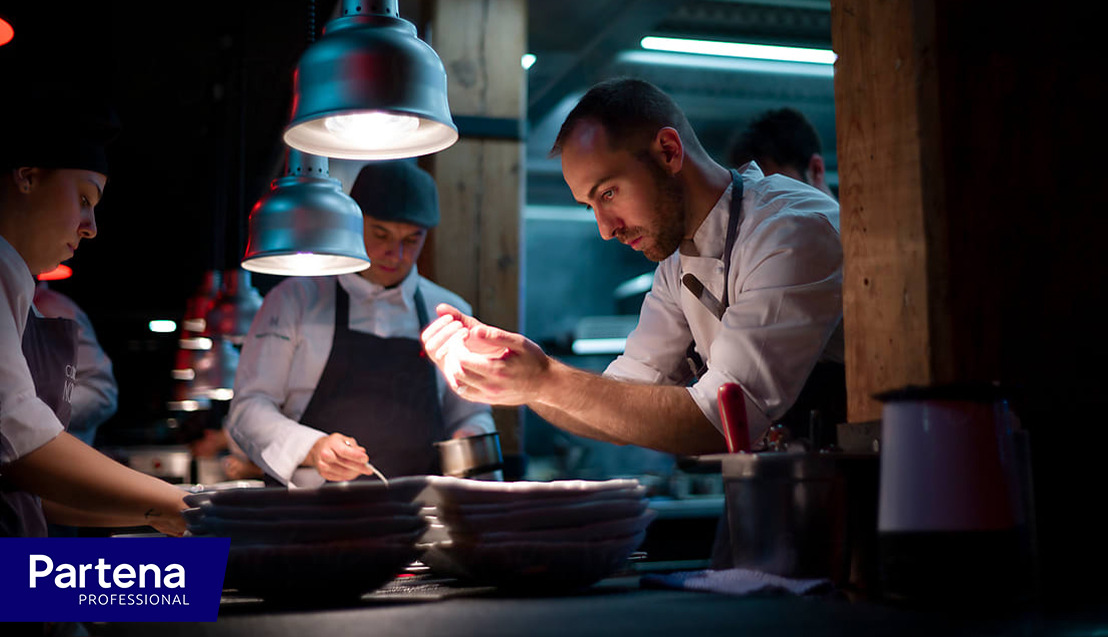 Prophets and Partena Professional encourage entrepreneurs to believe in themselves
Dragging a food truck from one wedding party to the next festival. Or taking your SME across the Atlantic. What drives someone to become an entrepreneur? The answer is passion, ambition and guts. And that's what the new campaign Prophets developed for Partena Professional is all about: "For all those who believe in themselves".
Founding a company or recruiting additional staff: these are things that involve a fair amount of red tape. Fact. And one of the tasks of companies like Partena Professional is to take a large portion of those administrative duties out of your hands. Also a fact. Very practical? Absolutely. But it's not the most exciting subject matter to share with entrepreneurs. Or is it?
Well, Partena Professional feels such content is anything but dry so they decided to call on Prophets. Because that somewhat dull image is probably the main reason why so many entrepreneurs give so little thought to their choice of partners in terms of payroll, HR and social insurance. In other words, high time to remedy this situation. And what makes that choice for a specific partner so important?
The answer? "We do more than simply 'take over difficult tasks'. We want to give entrepreneurs the courage (and the tools) to realise their ambitions", says Partena Professional. The result is a campaign that caters specifically to the why and the emotional aspect of entrepreneurship. The campaign consists of radio commercials, an update of the website and a full digital campaign. Bam!
Partena Professional and Prophets: for all those who believe in themselves.
​
---
Crédits:
Client: Partena Professional
​Contacts: Isabelle Viteux, Virginie Pauly, Cristelle Adam & Paul Van Cotthem (Turnleaf)
​Agency: Prophets
​Strategy: Björn Joos
​Creative Director: Sam De Win
​Creative team: Ivan Moons & Jean-Paul Lefebvre
​Account: Amber Verberckmoes, Severine Vanoirbeek
​UX & Wireframe: Joe Smith
​Design: Paul Joly & Anneleen Maelfeyt
​Copy: Chani Fajka, Fabio Angelo Cipriano
​Motion: Dorien Bradt
​Production: Intracto
​