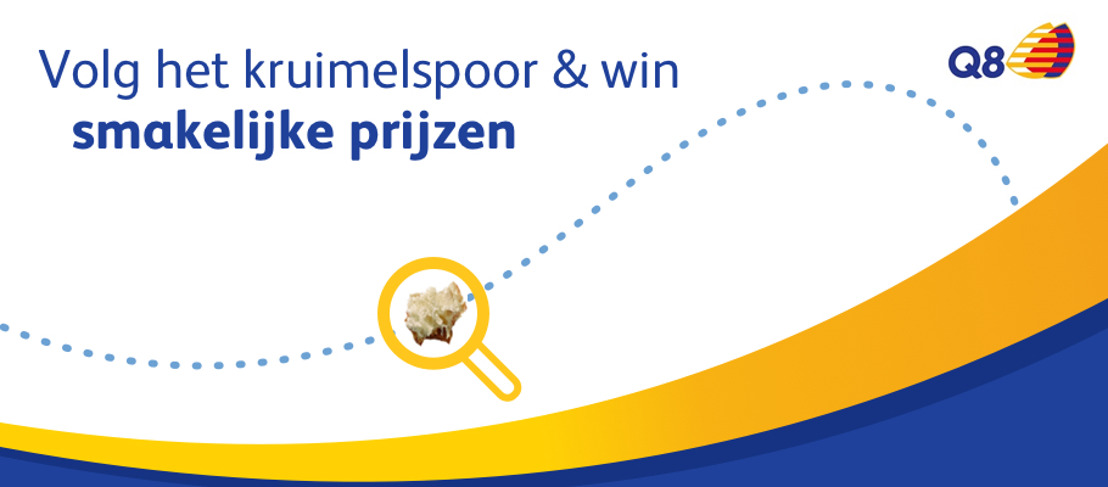 Prophets and Q8 put you on the right track
Wednesday, May 30, 2018 — Drop by the Panos corner of your local Q8 in the coming weeks and let the trail of crumbs captivate you. With this initial campaign including a radio commercial, Prophets puts Q8 on the map as a handy stop in the everyday rat race.
Pick up a quick croissant, Fruit cup or freshly baked Qubo tiger bread coming back from work? Just check the Panos corner of your local Q8 - and it's on the way home, too. That means no more detours to the supermarket. Stop off for your daily loaf in the Panos corner of your local Q8... at your leisure.
You can enter the Trail of Crumbs action online until June 17th. Participants can win one year of free Qubo bread, an espresso machine for on the go or a stylish toaster. More than enough reason to top up at Q8!
Prophets en Q8 in de ban van het kruimelspoor - Radio
Prophets et Q8 partent à la chasse aux miettes - Spot radio