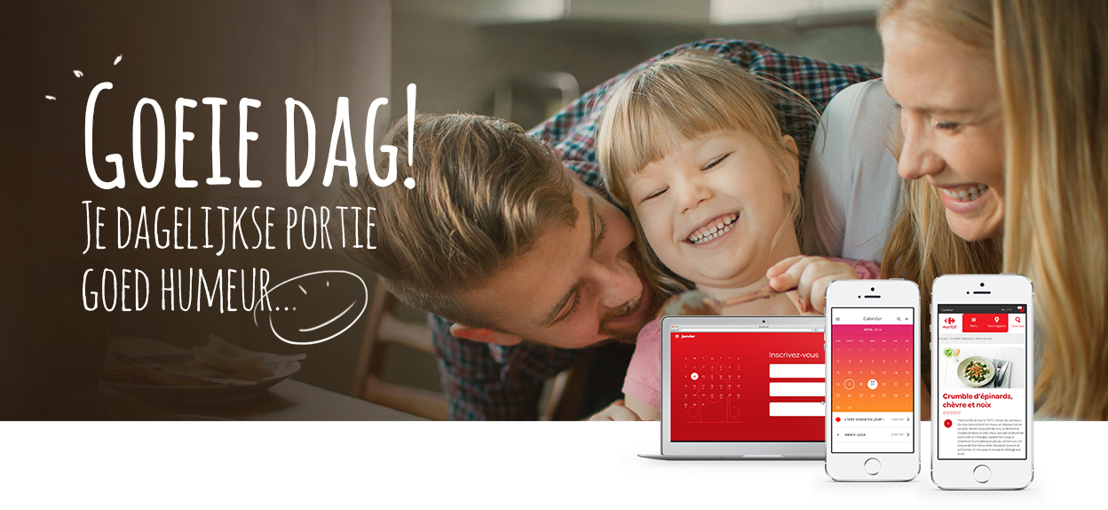 Prophets breaks out of the rut for Carrefour market
Thursday, April 27, 2017 — For the customers of Carrefour market, from now on every day is a good day. Why? As of this week they are going to battle the daily routine. And they´re going to do so with five different Break-out-of-your-rut calendars. Digital agendas brimming with smart, useful, inspiring or delicious tips for each and every day. Prophets handled the digital concept, design and development of the campaign site.
No, not yet another app, or the umpteenth blog. With a few simple mouse clicks you just add the online Break-out-of-your-rut calendars to your own electronic agenda. Whatever application you use (iCall, Google Calendar, Outlook Calendar, etc.). All tips, recipes and reminders are automatically presented on your smartphone or computer.
Online agendas
Amaury Thomas, account director at Prophets: "The target group that Carrefour market wants to reach is always open to new ideas and inspiration - as long as it doesn´t take up too much of their time. Therefore we didn´t opt for yet another app that you have to download. We share our lifehacks about food, lifestyle, hobbies and entertainment via a tool that our client is already using intensively: an online agenda."
Get more out of your day
Want to give your mood a boost every day? Henceforth you can do so with one of the five Break-out-of-your-rut calendars: One recipe a day brings variation to the dinner table with promo or seasonal products; Happy veggie turns your Thursday into veggie day; I feel good! is overflowing with ideas for how to feel good in your own skin; Going crazy is healthy proposes something off the wall for you to do; and you don´t want to miss Together's more fun! if you like inviting people over.
Carrefour market is already coming up with lots of lifehacks for a daily portion of good humour. It´s possible to break out of your rut at elkedageengoeiedag.be.