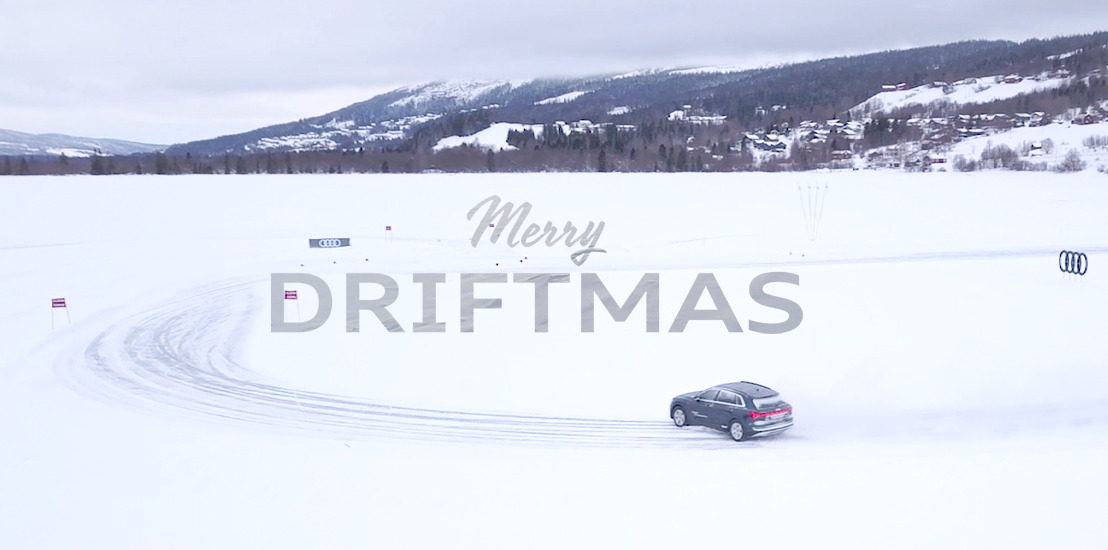 Prophets celebrates Merry Driftmas with Audi
Prohets designed an innovative digital greeting card for Audi. An Audi expertly drifts the name of the addressee in the snow to wish him a 'Merry Driftmas'.
Prophets mounted an original Xmas campaign for the brand with the four rings to warm the hearts of Audi customers and enthusiasts during the holiday season. In this end-of-year period, those interested can have an Audi e-tron drift the name of a friend or family member in the snow via on online platform. The remarkable video can then be sent via email or shared on social media.
"Merry Driftmas is the perfect way to put the innovative image of Audi in the spotlight during the end-of-year holidays", says creative director Sam de Win. "Of course, we hope the sight of their own name in the snow will put a smile on the faces of the recipients. As a digital agency this assignment ticked several boxes for us: a great creative idea, flawlessly executed online."
The Driftmas campaign consists of two parts. The drift video can be created via the online platform merrydriftmas.be. Subsequently users can either send the digital greeting card via email or share it on social media, where they can tag the unsuspecting friend or relative. Users can have as many videos made as they like.
Merry Driftmas everyone!
---
Credits
Client: Audi
​Contacts: Stef Sleurs, Mathias Ankaert, Guy Van Mol, Marie Carranza, Serap Ozyilmaz
Agency: Prophets
​CD: Sam De Win
​Creatives: Ivan Moons, Wouter Huyge, Bram Van Moorhem
​Strategy: Daan Richard
​Account Team : Amaury Thomas
​Design: Paul Joly, Janne Degryse, Pieter Dombret
​Development: Samuel Joos, Valentijn Steenhoudt
​Digital Project manager: Kris Van Hauwermeiren