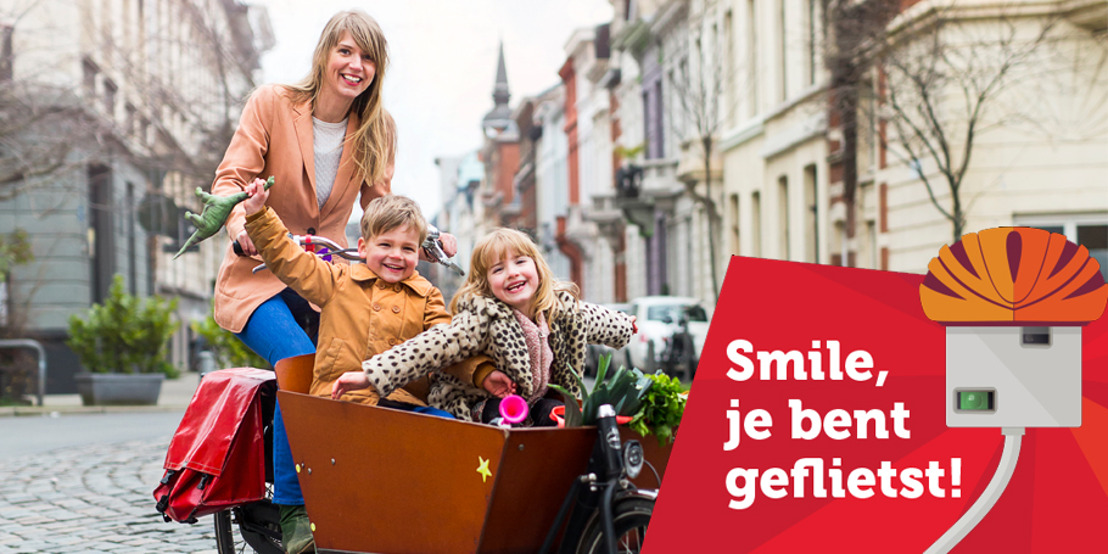 Prophets en De Vloer laten zich flitsen voor provincie Antwerpen
Woensdag 22 april 2015 — Prophets en De Vloer ontwikkelden voor provincie Antwerpen een grote campagne om het uitgebreide fietsbeleid van de provincie in de kijker te zetten. Centraal staat de Flietspaal, een speciaal ontwikkelde, mobiele flitspaal op maat van fietsers. Wie op één van de vele locaties geflietst wordt kan zijn of haar fietsfoto terugvinden op laatjeflietsen.be, en daar meteen alle andere initiatieven van de provincie rond fietsers ontdekken. De campagne omhelst naast de Flietspaal en de centrale website ook een print- en pr-luik.
De Flietspaal is de kers op de taart, de bel op de fiets, van wat provincie Antwerpen elke dag opnieuw realiseert voor de tweewielers. Van het verbinden en onderhouden van fietsknooppunten en het aanleggen van heuse fietsostrades tot het in kaart brengen van fietsinfrastructuur met de fietsbarometer en het verzamelen van vermiste stalen rossen op gevondenfietsen.be.
De Flietspaal zelf is de komende dagen en weken onder andere terug te vinden op de Desguinlei in Antwerpen, aan de abdij van Tongerloo en op de grote markt van Turnhout.
Meer informatie over de locaties van de Flietspaal of de vele initatieven en evenementen voor fietsers in de provincie Antwerpen vind je op laatjeflietsen.be.