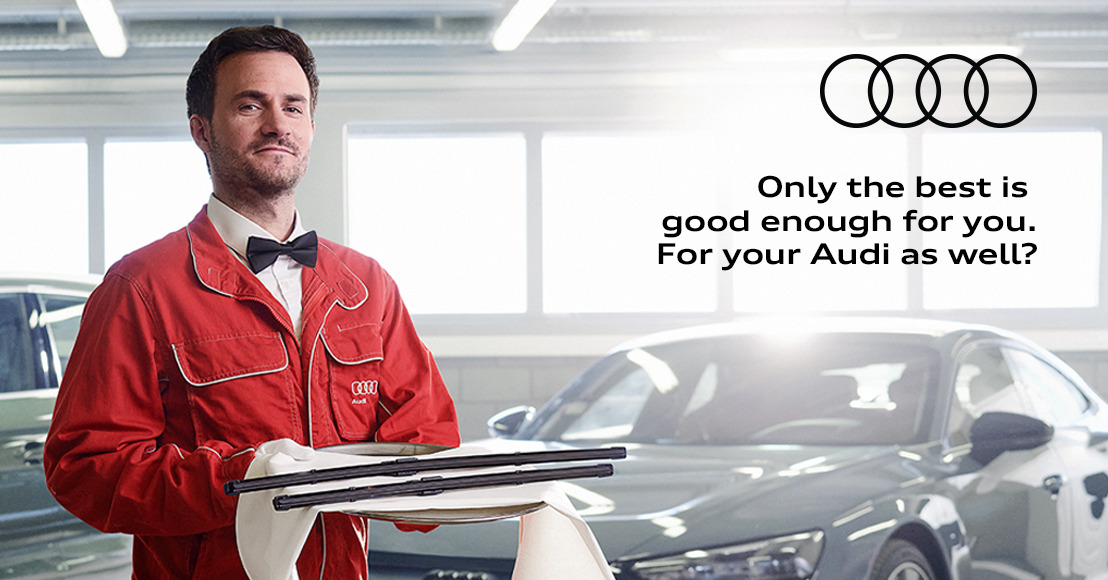 Prophets gives Audi top-tier service
Audi likes to dot the i's and cross the t's. And they don't miss a beat when it comes to servicing your car. That's why it's better to call on your official Audi dealer to keep your Audi in top shape. Prophets set up a jaw-dropping five-star campaign.
Audi wanted to launch a new after sales campaign to emphasise the importance of good service. Because who knows what is best for your Audi? That's right, the team at your Audi dealership.
"We always aim to offer our customers efficient after sales service to keep customer satisfaction high", says Stef Sleurs, marketing manager at Audi Belgium. "We do this by listening and anticipating the market and by developing our services based on this feedback. Naturally we also want to communicate this in the right way."
The campaign runs both offline and OOH and POS at Audi dealerships, as well as online on owned social media channels and via a bannering campaign.
As a result the visually elegant campaign uses pure images featuring Audi's top-tier service, embodied by a butler who knows better than anyone less the meaning of the word 'etiquette'. In short, maintenance is pure craftsmanship. And from now on, only top-tier service by Audi will do for Audi drivers.
---
Credits
Client: Audi Belgium
​Agency: Prophets
​Client Team: Pascal Ursi, Steffen Sleurs, Serap Ozyilmaz
​Creative Director: Sam De Win
​Creatives: Stijn de Schryver, Ivan Moons, Wouter Huyghe
​Design: Micha Symoens
​Copy: Chani Fajka
​Account Team: Ena Stevens, Nathalie Vergught
​Media: OOH, POS, bannering, social media
​Production company: Jekyll 'n Hyde
​Photographer: Fred Labeye
​Producer: Delphine Gilson