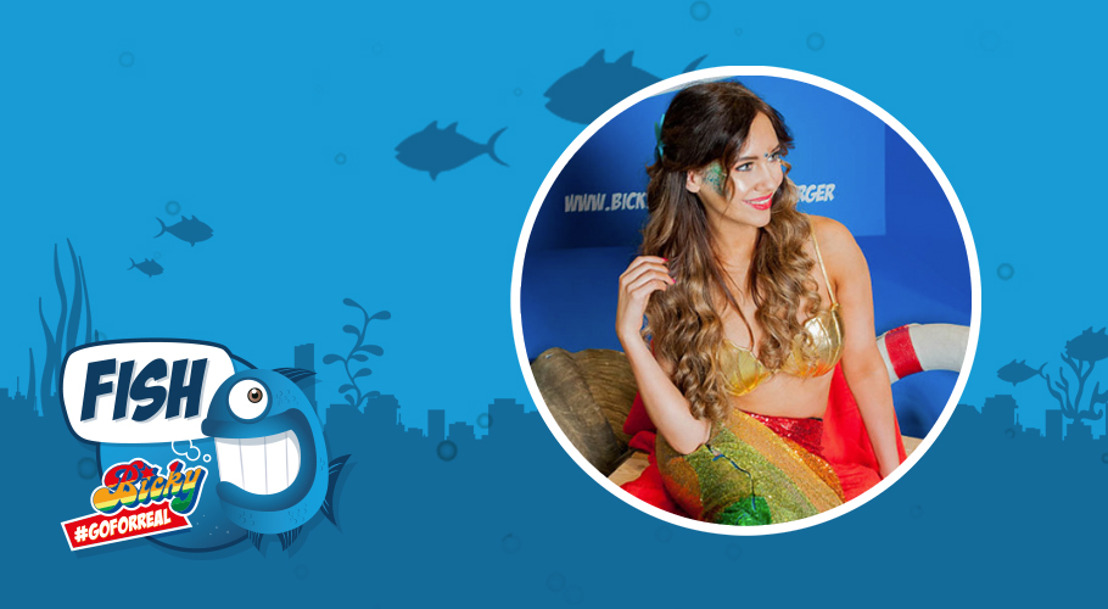 Prophets goes on the air for Bicky Fish
Friday, December 15, 2017 — Bicky is presenting the Bicky Fish: a burger filled with a delicious, breaded piece of pollock. Prophets created an equally delicious radio commercial in hilarious Bicky style for the launch of the Bicky Fish. This is the first time Bicky is hitting the radio airwaves. To be continued!
Bicky and Prophets are pulling out all the stops to market the Bicky Fish. First there was the mermaid appeal on Facebook. Then came the official release with some great Bicky tasting at Horeca Expo in Ghent in support of 'De Warmste Week', a charity event on radio station Studio Brussels. And from 4 December, Bicky aims to tempt all Studio Brussels listeners to try this delightful treat.
A Bicky for flexitarians
The Bicky Fish, which will be Bicky of the Month from 3 December for 3 months in a row, is a burger of breaded Alaska pollock created according to the 7-layer Bicky recipe. Jan Liebaut, Marketing Manager Benelux for Bicky is convinced he will be reeling in a big one with this 11th Bicky in the range: "The Bicky Fish is great for flexitarians who like a variety of meat, fish and vegetarian food. They no longer need to visit the large fast food chains to do this."
Listen to the Bicky Fish radio commercials here, here and here.
Credits
Client: Bicky – Jan Liebaut
Creative Director: Sam De Win
Creative: Johan Van Oeckel
Account team: Véronique Lemmens – Stefanie De Preter
Production: Raygun
Bicky Fish - Radio commercial STUBRU
Bicky Fish - Radio commercial 2 STUBRU
Bicky Fish - Radio commercial 3 STUBRU