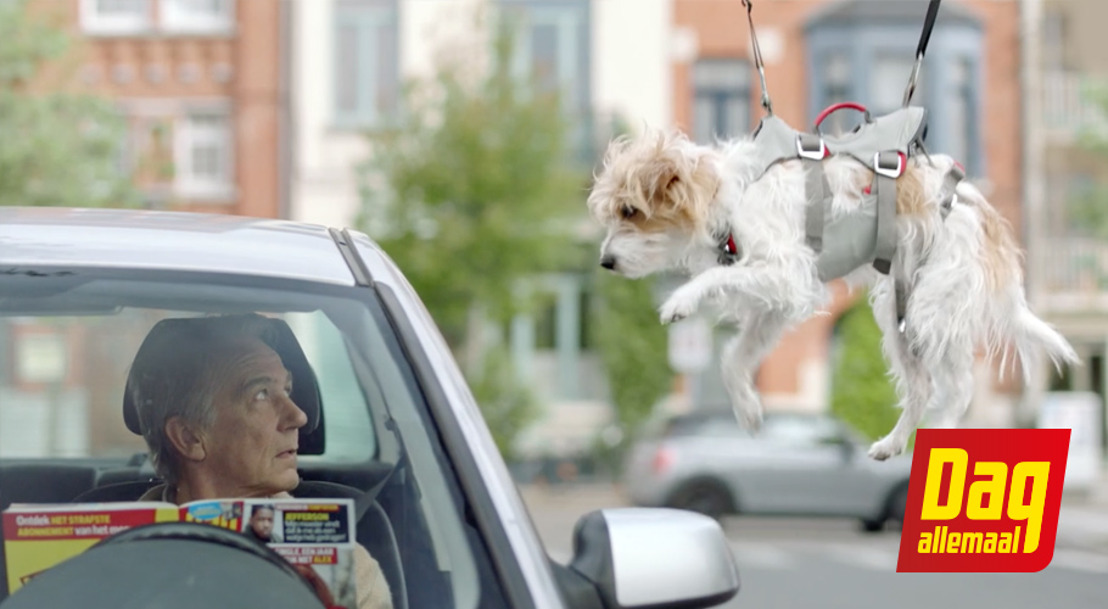 Prophets has again so much to tell about Dag Allemaal
Thursday, May 18, 2017 — Dag Allemaal's engaging stories simply blow you away week after week, as shown in two brand new, tongue-in-cheek television adverts.
Dag Allemaal has 'so much to tell you' and more. The popular weekly magazine's stories also appeal to all your emotions. That is why Prophets created a light-hearted sequel to the previous brand commercials in cooperation with Koen & Johan of advertising agency De Vloer. The new adverts playfully put the familiar value of Dag Allemaal's stories in the spotlight.
Toon Aerts directed the television adverts in cooperation with production company Czar.

You can watch the new television commercials here and here.
TV-spot Dag Allemaal - Dog
TV-spot Dag Allemaal - Lego