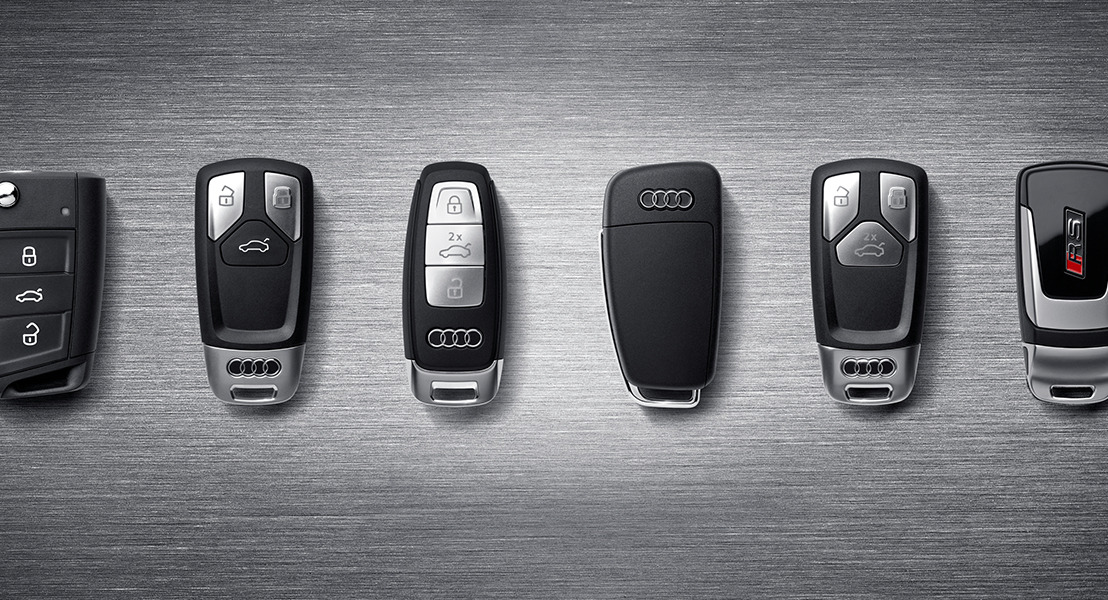 Prophets is jangling the keys to your new Audi
With an immediate delivery car, you can pretty much drive away right after you've sealed the deal.
​Prophets has taken that quite literally for their latest online and poster campaign to announce Audi's exceptional deals on immediate delivery vehicles. The keys to the brand new Audi models are yours for the taking …
​In short: get them while they're in stock.
​Experience your key moment when you're on the road or online on one of your screens.
---
---
Credits
Client: Audi
​Contacts: Stef Sleurs, Marie Carranza & Nathalie Demeulemeester
​
​Agency: Prophets
​Creative Director: Sam De Win
​Creation: Wouter Huyghe, Ivan Moons, Micha Symoens
​Strategy: Daan Richard
​Account: Nathalie Rots, Amaury Thomas
​Design: Micha Symoens
​DTP: Hervé Pinte
​Copy: Thomas Vandenhouten, Wouter Huyghe
​Online follow-up: Kenneth Boerjan
​Motion design: Pieter Dombret & Dave De Preter

​