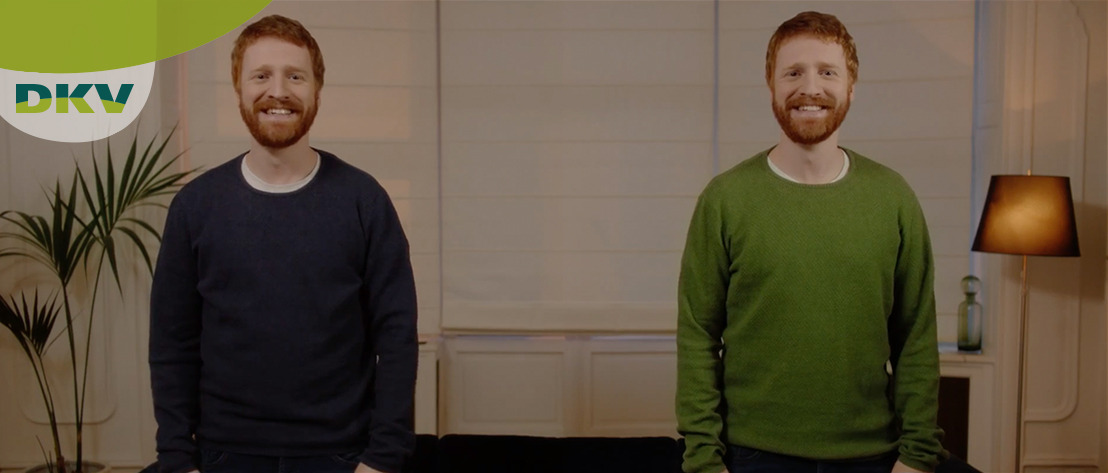 Prophets is properly insured with DKV
No one likes to go to the doctor or the hospital. And absolutely no one looks forward to the amount of red tape afterwards or the long wait for reimbursement. Fortunately DKV can help make your life so much simpler.
To put this asset firmly in the spotlight, DKV and Prophets are launching the TWINS concept, which is aimed specifically at millennials.
The video introduces us to twin brothers Daan and Dieter. Their lives are identical in every way, except in terms of hospital insurance. Daan is insured with DKV, Dieter isn't. As the twins are accident prone, this minor difference has a major impact on their lives.
For Daan, everything is taken care of in the blink of an eye thanks to DKV's digital services. Like reimbursement following a visit to the doctor or the hospital. As a result, Daan is soon enjoying life to the full again, whereas for Dieter things are a bit more complicated ...
Discover the adventures of Daan and Dieter. DKV, the best care. For life.
---
Credits
Client: DKV
​Contacts: Sandrine Swolfs, Laetitia Toth
Agency: Prophets
​Creative Director: Sam De Win
​Creative: Wouter Huyghe
​Strategy: Bram Cappaert
​Account: Sarah Ladam
​Copy : Thomas Vandenhouten & Chani Fajka
​Design: Micha Symoens
​Motion design : Dorien Bradt
​Production company: Ristretto
​Director: Kris Debusscher