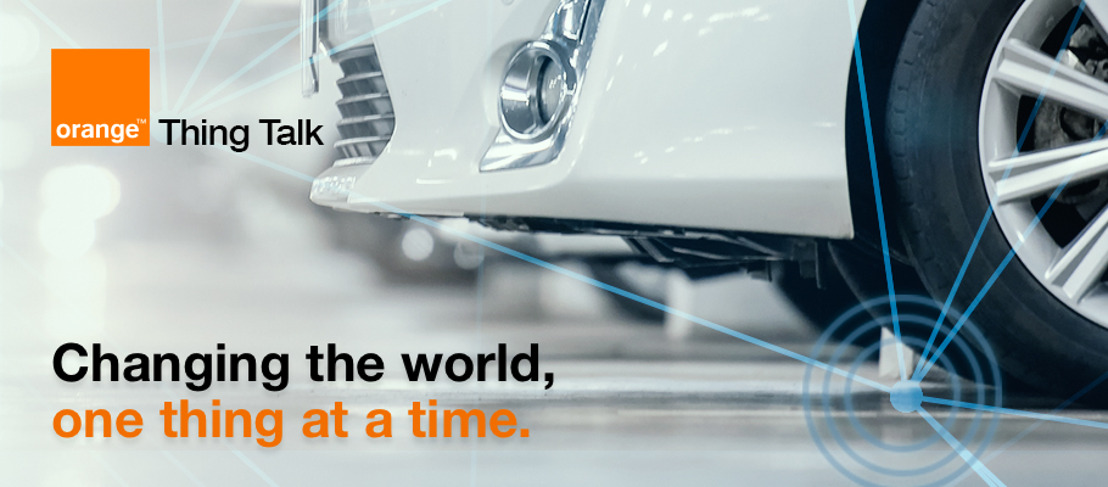 Prophets makes objects talk for Orange
Monday, May 7, 2018 — What if not just humans could talk to each other but objects as well? That would open up a whole new world. Prophets and Orange Belgium have made it possible. After all, the IoT or Internet of Things is more than just a hype. Prophets tests new IoT solutions in an actual office and has objects communicate with each other on their own social network 'Thing Talk', a creative showcase of the myriad possibilities the Orange Mobile IoT network and the Orange Rapid Development Kit have to offer.
"What can the IoT do for a business today? That was our starting point", Project Manager Stijn Bonjean explains. "The Rapid Development Kit launched by Orange set the stage and made our work easy and convenient. We used it to connect everyday objects to the internet. Before long we found concrete applications that were installed at Orange's place of business: smart parking spaces, intelligent office chairs, plants that regulate their own water supply..."
Not just another social network
'Thing Talk' was created to provide these objects who were now suddenly 'smart' with a forum. A playful parody on a social network where not people but objects communicate with each other. How can a plant let us know it needs water? Or how hard must an office chair vibrate to make someone get up? These are the kinds of conversations and interactions that are featured on 'Thing Talk'.
Orange's mobile IoT network
Ingrid Gonnissen, Chief Business Officer at Orange Belgium: "The nationwide rollout of our Mobile IoT network was completed late last year. From then on, everyone in Belgium could use our new network technology to develop smart IoT solutions. But there's more. Together with experts we are looking for smart solutions tailored to the needs of our customers. Today we are offering our customers a Rapid Development Kit. This is an invitation extended to small, medium-sized and large companies to discover the amazing world of mobile IoT, as on Thing Talk."
Take a look behind the scenes of this project.
Credits
Client: Orange
Client Team: Magda Trullemans, Liesbet Delvoye, Gert Pauwels, Chris Dubois
Creative Director: Sam De Win
Design: Janne Degryse, Tunke Lauriks, Dorien Bradt
Copy: Tine Sinnaeve
Strategy: Bram Cappaert
Project manager: Stijn Bonjean
UX: Joe Smith, Seppe Renty
Account Team: Véronique Lemmens, Ikram Boularbah, Yasna Ekama
IoT development: Samuel Joos, Tom Bruyneel
Video production: Bram Kempynck (camera), Pieter Dombret (motion)
Technical partner: All Things Talk
Questions about Thing Talk?
Contacteer Annelore Marynissen
0032 479 01 60 58
or Stijn Bonjean
0032 3 216 16 60